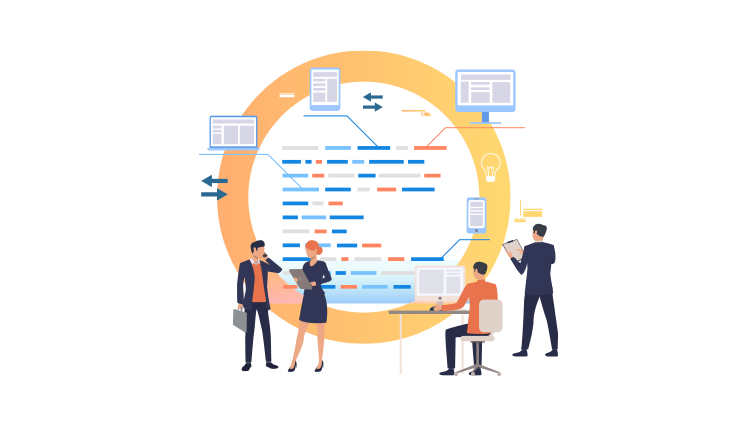 Product Lifecycle Management, an integrated discipline, is embedded across the enterprise, from design management to change management to the processing of data for manufacturing. PLM solutions can span the entire product lifecycle – from conception to development to its dissemination. All PLM program success is assured by a carefully developed domain expertise and technical capabilities, enabling companies to enhance innovation, reduce time owing to systematic workflow and facilitate scaled PLM architecture. A rapid growth in characteristic that drive digital engineering and product management – flexibility, agility and variant management, make advanced and forward thinking product lifecycle management (PLM) consulting, a must. We reengineer processes to ensure a sustainable product lifecycle. It is to this end that we bring our collective knowledge to the table: management consultants and digitalization experts, many industry-specific consultants and specialists, platform and architecture experts, Programming and Encoding specialists, and many more hands to assist you.
Implementation: Data becomes accessible everywhere and in real time, when Product Lifecycle Management (PLM), an integral part of the digital transformation process is successfully implemented. But implementation is not a one-size-fits-all approach. Sophisticated PLM platforms houses complex data sets that contain your organization's proprietary product and customer information. They are carefully integrated and safeguarded. Our PLM practice fosters sensible Architecting, Design workflow & process, Planning, DB Tuning – all digital transforming services boost efficiency of the product lifecycle.
Activities in Implementation:
BOM and Configuration Management
Business Intelligence
Change Management
Customer Needs Management
Design Automation
Customization: Globematics PLM practice offers robust customization frameworks in PLM to optimize process ensuring better performance as some tasks are may be monotonous, repetitive and tedious confusing to the end users. The goal is to get the best fit possible between your the PLM system and organisational outlook. It is critical to choose the right level of customization and to understand how it affects your needs, schedule and budget. Our collaboration and effective communication solutions architecturing empower all associative teams to incorporate inter-departmental benchmarks and attributes that are in sync with organisational sentiment by automating process. We work with you to customize processes and systems which enhance enterprise experience using a bunch of tools and techniques such as:
User specific reports
Custom work flows
GUI customization
Custom upgrades
Data Migration: Our PLM Service is leveraged to extract data from multiple source systems, perform data profiling and implement data standardization & cleansing. We migrate and synchronize product data across diverse applications into and out of PLM. Our vast experience is translated to an internal set of guidelines and techniques for legacy data migrations and Extract-Transform-Load engineering data / CAD structures, and object relationships and concepts. We follow meticulously devised steps to identify scope, assess data quality, define transformations, plan iteration and testing models, and document success criteria. Specifications, sample data, use cases, and detailed logging figure prominently in our approach to legacy data migration, ensuring top quality results and consistent data integrity.
Platforms that we migrate data:
From PLM to SLM
From PLM to ERP
From ERP to PLM
From PLM to PLM
Legacy Apps to PLM
System Integration: We create unified system repositories for ready and easy access to engineering data. We help integrate engineering data with other platforms by combining IP tools with open source components integrating PLM to other systems, to reduce redundancies and errors. Such integration adds tremendous ROI to any enterprise. Our team of experts integrate your PLM system with existing and legacy applications, such as your ERP system, to ensure interoperability, enable cost-effective, quality service to be placed on customer environment. Complexity is reduced through agile and flexible integration, which can be implemented end-to-end. Our competencies in these digital tools, boost efficiency of the product lifecycle. We meet PLM challenges with our integrated approach as System Integration is one of our core competencies that thrust your project to success.
Platforms that we integrate:
PLM with SLM
PLM with ERP
PLM with PLM
PLM with Legacy Apps
PLM with Reporting Tools
PLM/PDM and related tools that we are exposed to:
PTC Intralink, Windchill, ThingWorx Navigate
Aras innovator
Agile PLM
Teamcenter
Enovia
Microsoft Dynamics
Skillsets we are specialised in:
Developing Adaptors, Apps, Middlewares, Add-ins, Triggers or Widgets to automate engineering processes, through APIs & Web services