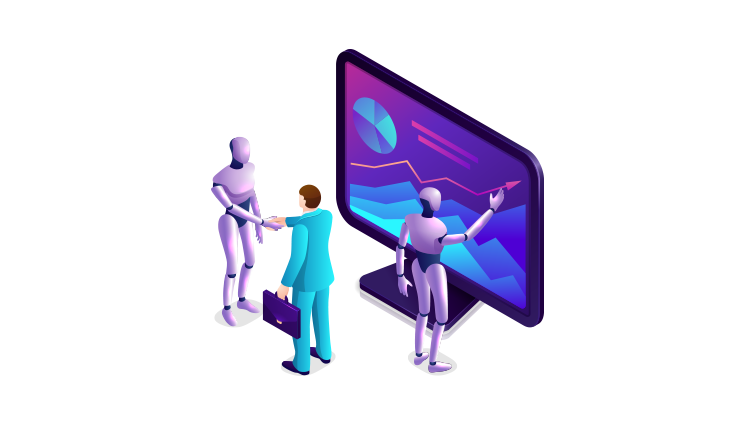 Service Lifecycle Management is the purposeful, technology-driven use of managing the entire lifecycle of a product used by the customer, to maximize the value of that product. It is a high-performing practice of aligning service parts management, technical communication, field service management, and product support operations to maximize customer uptime. To keep the competitive edge and keep customers satisfied, organizations compensate service to the product with value additions. Instead of considering a product sale as endpoints with a customer, successful companies proactively bring about innovation by adding intrinsic value to customers, while their product is being used. And this gives them a compelling advantage by perpetuating the relationship with a customer, creating value over the lifetime of the customer's products. This is where our expertise helps in effective implementation/management of SLM.
Identifying the gaps
Organizations aim to deliver new value to customers by leveraging embedded software and connected systems to manage the events and performance of product. However, missing parts, outdated technical documentation, poor first-time fix rates, and other issues, fetter the ability to grow the after-sales business. SLM solution overcomes these complex issues, by helping organizations to sustainably transform the way they manage service parts, create, manage, & deliver up-to-date service information and predict & prevent product failures.
Transforming After-Market Services
Engaging with customers beyond the point of sale, opens up new opportunities for organizations to provide value. Connected technologies and innovative service strategies are key to growing service revenue streams. The most essential need in implementing Service Lifecycle Management solutions, is for acquiring the capabilities needed to turn service organizations into a sustainable, growing operation and monetizing the value. Leveraging SLM and maximizing efficiency means gaining greater insight into performance and effective engagement of service parts management, service & parts information and connected field service.
Service Parts Management
A major challenge is in minimizing inventory and maximizing part availability, by reducing missing parts, excess inventory, persistent obsolescence, first-time fix rates, that contribute to sustained efficiencies. Effective service parts management achieves these goals by analyzing the relationships between multiple stocking locations; pulling up data from ERPs, maintenance systems, and other sources to predict service parts demand; and developing stocking plans based on service level objectives, budgetary limitations, and forecasts.
Smart connected products give organizations new ways to provide valuable features enhancing connected Service Parts Management by extracting Internet of Things (IoT) data directly from the connected assets to develop causal forecasts based on asset population and utilization data, schedule serialized life-limited parts removals and to adjust stocking plans to reflect changes to the install base. Our technological consulting services helps customers meet these goals.
Service & Parts Information
The success to a service transformation is attributed to management of duplicate content, replacement of obscure & misleading instructions, incorrect part numbers and outdated service manuals. These and other technical communication problems have a direct impact on customer operations. They persist because the illustrators, writers, and editors do not have the resources to automatically update content in conjunction with product development changes. There are inefficiencies to manage technical content originating from multiple sources and deliver up-to-date documentation to customers and service personnel, cost-effectively.
PTC has Service & Parts Information solution which is a technical communication software that enables the team to do a wide range of tasks. We combine internally developed programmes with other software suites and create an interactive system which can absorb changes automatically and deliver accurate and sensible technical content. We help creating 3D technical illustrations and animations directly from engineering CAD files and reuse technical content across service manuals, parts catalogs, and other publications. We systematically organize service information from multiple sources, author documentation based on DITA and S1000D standards and deliver publications across print, web, and mobile.
Connected Field Service
The chances of a field service technician resolving the issue within a single visit diminishes ensuring increase of first-time fix rates. It is here that connected devices are extensively implemented. Any device can be connected and be used as a IoT device using real-time IoT data to diagnose equipment issues. These IoT devices alert field service personnel of impending problems and deliver relevant service information to technicians based on the jobs they need to perform.
Service Lifecycle Management Products
The technologies which are behind the aftermarket service operations from PTC's stable combined with our stand alone software service solutions inspires a high efficiency rate.
Creo Illustrate
Servigistics
Arbortext
Windchill SIM (Service Information Management)
Windchill SP (Service Parts)
Our suite of services in Technical Solution offer many Service Lifecycle Management solutions depending on your needs. We would be happy to help you find the right-sized solution for your team. Reach out to our exclusive, SLM Technology Solutions Team.